Discussion Starter
·
#1
·
Selling...1 tons/suspension that will bolt up to a 94-01 Ram 1500
ASKING $2,500.00 for everything OBO. Will part stuff out if interested.
please contact me via email @
[email protected]
Parts are located in the Chicago, IL area... but I travel to IA, WI, and IN on a somewhat regular basis. Can figure out a meet up point or shipping if needed.
(1) Dodge Dana 60 Front
30 Spline
Yukon 5.13 gears
lockrite locker
1350 pinion yoke (u bolt style)
Homemade diff cover rock guard
Thuren fab cross over steering (setup for ~7" of lift) will include drilled out pitman arm
Thuren fab track bar for 5+" of lift (you will need to contact him to get the weld on bracket for the truck frame)
Mounting points for hydro assist ram (including PSC ram however the shaft got rusty/might need to be replaced)
Extra set of axle shafts (2 outer + intermediate)
If axle purchased whole, I will replace the rotors with new ones.
(1) set Skyjacker 5" short arm brackets
custom made short arms with Currie Johnny Joints (3/8" thick lower arm so you can drag it across stuff without bending). Johnny joints will require the frame to be drilled out to accept larger through bolts. This axle will not be compatible with any arms that aren't adjustable in length as the cam bolt on the bottom to adjust caster was welded up to accept the johnny joints.
(1) Chevy 14BFF Rear
Detroit locker
Yukon 5.13 gears
1410 pinion yoke (u bolt style)
Disc brake conversion (no parking brake)
Shave the button of the pumpkin
Welded up diff cover for protection with added oil fill plug on diff (instead of filling from the side.
Axle tubes welded into pumpkin
If axle purchased whole, I will replace the rotors with new ones.
(1) dana 60 30 spline hub (brand new never used, slightly rusty)
(1 pair) 7" skyjacker lift coils
(1 pair) BDS shackle flip with longer shackles (will not be compatible with stock shackles due to larger bolt diameter of longer shackles, will nee zero rate block to center axle after install)
(2) rear drive shafts, will fit Ram 1500 with quad cab & 6.5ft bed. One shaft is .063" diameter the other is .120" beefed up for wheeling. Both have 1410 joints on the axle side and factory slip yoke on t-case side. Cut to length for 7" lift and 14BFF rear
(1) front drive shaft, cut to length for dana 60 front.
(2) power steering gear boxes tapped for hydro assist
(1) pair DIY4X u-bolt flip plates for 2.5" wide leafs springs, 3.375" axle tube (Chevy 14BFF)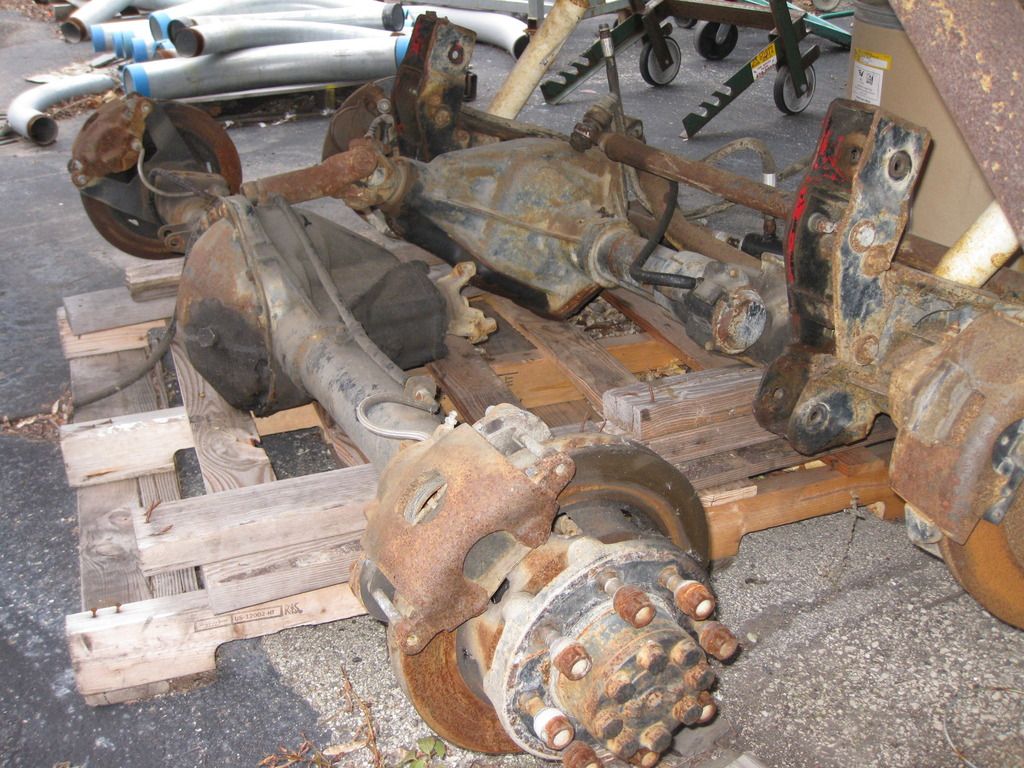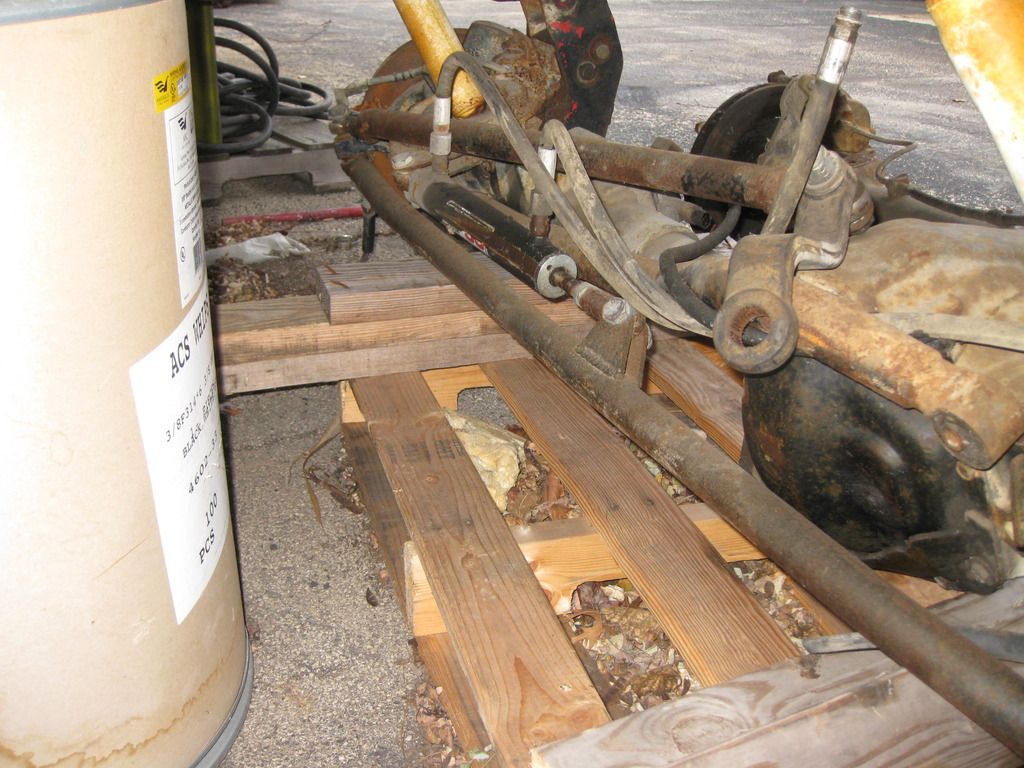 I have the missing u-joint, will install
2nd shaft is the same as this one.